WHY CHOOSE THE CC1 TECHNIQUE?
The CC1 technique was developed after the hairstylists at Curls & More could not find a single technique that allowed them to achieve the ultimate result on every curl. Using certain sections, the CC1 Level I technique creates brilliant volume vertically on wet hair. The hair can be blow-dried if desired, so no bites and curves are cut.

Curls & More is constantly evolving. Just as you continue to develop as a hairstylist in terms of colouring and cutting techniques, the world of curls is constantly evolving. In today's multicultural society, more and more so-called 'mixed curls' are seen. To perfectly shape these stronger curls, Curls & More launched the CC1 Level II dry cutting technique in 2021. This once again creates stunning volume without the accumulation of bundles.
INFORMATION ABOUT CURLS CONTROL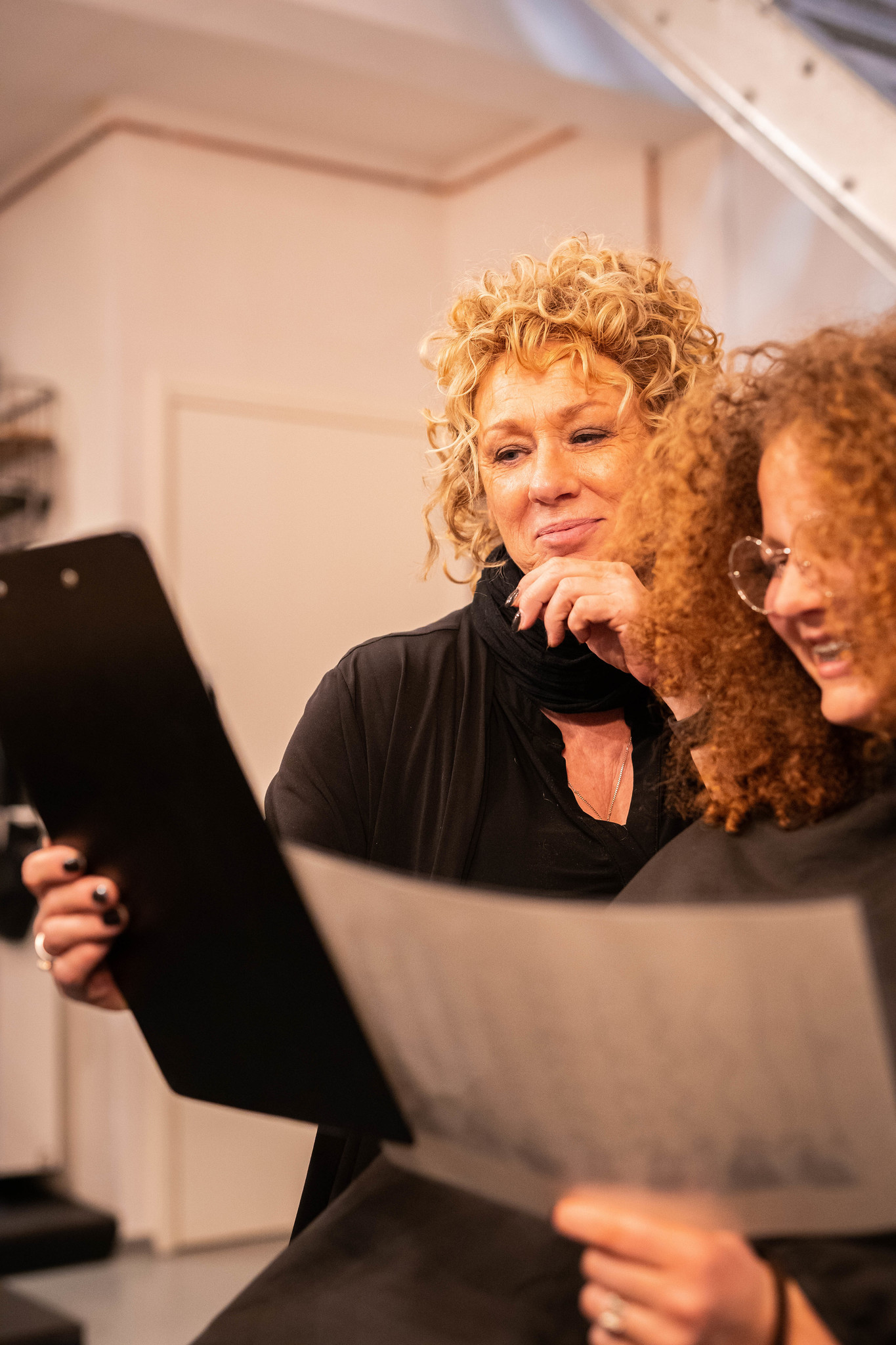 Curls are hot and booming and finally they are allowed to be worn and seen. This professional line has been developed especially for curls. The products are not available from wholesalers and are only sold through salons and the Curls Control site. With a base of just four products, it stands for simplicity and professionalism. The products are free of parabens, sulphates, drying alcohols and silicones and for that reason fit within the Curly Girl method. More and more curly girls want to wear their curls and, above all, care for and protect them properly. Curls Control is the ultimate line for this and is suitable for every type of curl. What Curls & More believes in? "Curly hair is not a trend, it's a lifestyle". And the Curls Control products fit that perfectly.
BOOST YOUR SALON AND GENERATE MORE TURNOVER
Do you, as a salon, join this golden formula? Then you will be listed on the Curls & More website as a Curls Control outlet and/or CC1 salon. Curlies from all over the Netherlands (and Belgium) can use this shop finder to find a CC1 salon or outlet near them. In this way, Curls & More continues to expand, with only one goal in mind: to help as many curlies as possible on their journey to the perfect, resilient and frizz-free curl.

WHAT WILL YOU LEARN?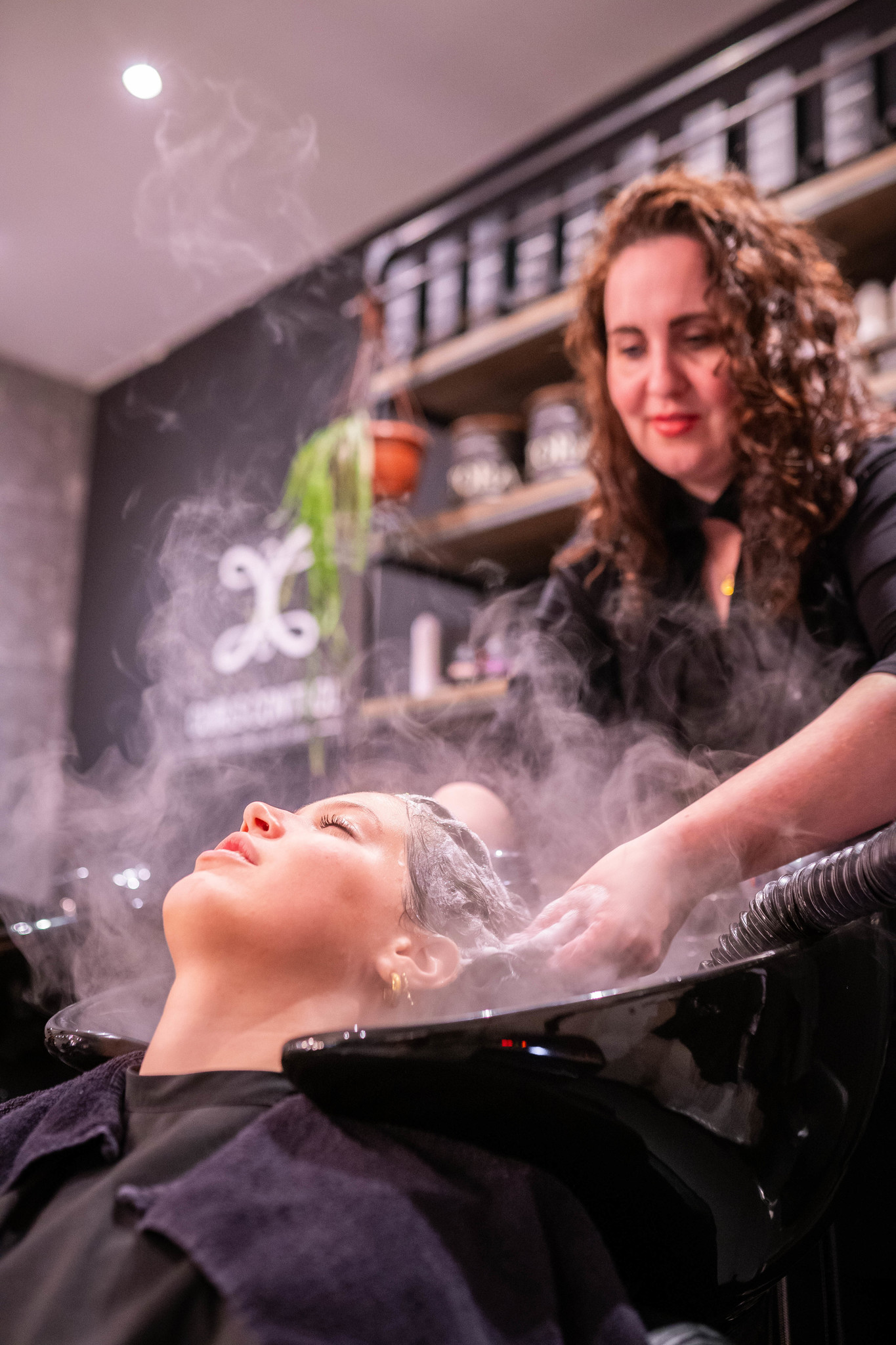 You will learn the following as standard at all Curls & More training courses:
Theory & philosophy about curly hair
Obviously learning the CC1 curl cutting technique
Analysing the hair, determining curl type and other characteristics of the hair
Identifying and treating build-up
Do's and don'ts with curly hair
Styling, which routine to apply to which type of curl. Rake 'n Shake, creating clumps etc.
Hair care
In short, the total picture
INTERESTED IN CC1 TRAINING?
Send an e-mail to [email protected] or register on the website for professionals with your Chamber of Commerce number: www.curlscontrolpro.nl.
After approval, you are free to browse the site, you can view information on training courses, products and training dates.
On behalf of team Curls & More, looking forward to seeing you.